This is an absolutely delightful and gratifying moment for all the Indians as both the men's and women's hockey teams defeated their opponents and booked their tickets to the Semi-finals of the Tokyo Olympics 2020. After 49 years Indian men's hockey team made it to the semi-finals after a terrific win against Great Britain. The Manpreet Singh-led team defeated their opponents, Great Britain, in the quarter-finals by 3-1 on 1st August 2021.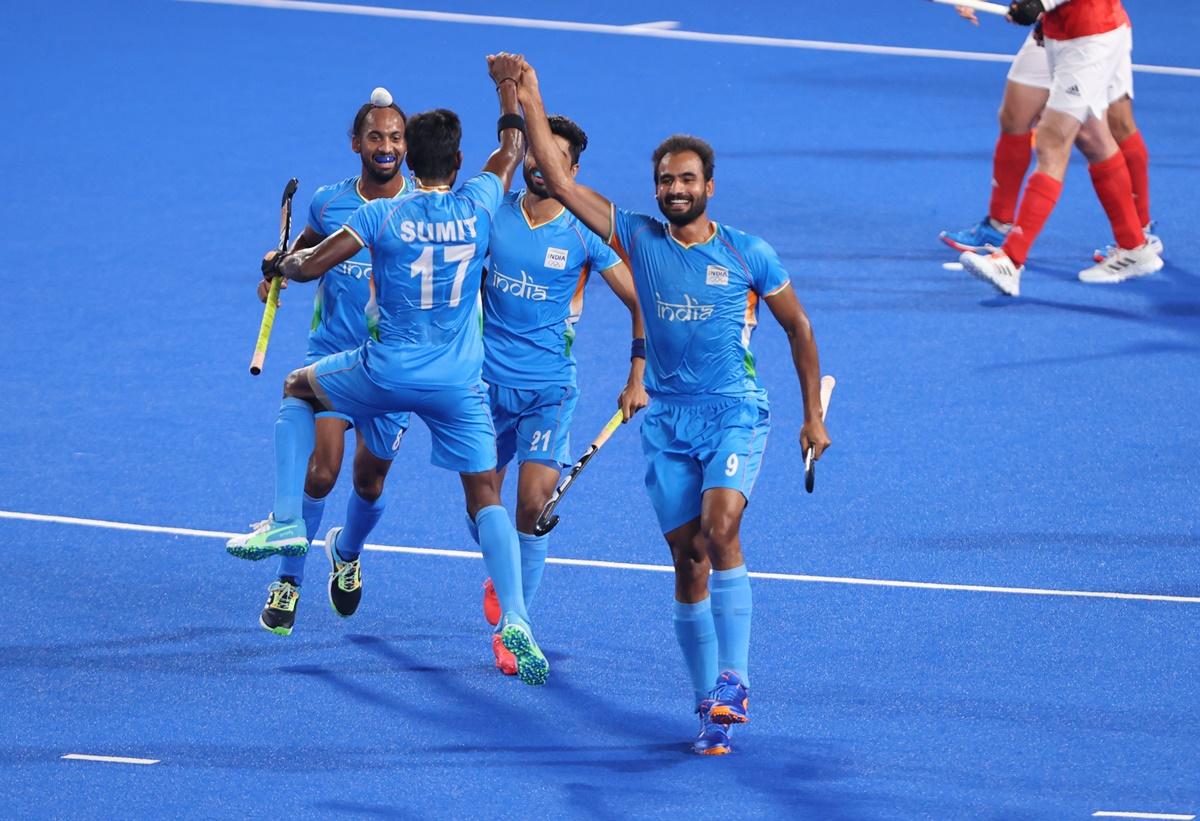 The Oi Hockey Stadium will be hosting the Tokyo Olympics hockey semi-finals on 3rd August 2021. In the first semi-final of men's hockey, India will compete against Belgium from 7 a.m. IST. And in the second semi-final, Australia will be facing Germany from 3:30 p.m. IST.
Read Also: Every Indian Hockey Captain in Olympics
The last time India won a medal for the nation in the Olympics was Moscow 1980 Olympics. The Indian team defeated Spain 4-3 in the finals and won the gold medal.
Without any second thoughts, India can be considered as the most successful hockey team ever in the Olympics. The Indian hockey team has won 8 gold medals. Within a span of 38 years from 1938 to 1964, India has won 7 gold medals in the Olympics and 1 silver medal in the 1960 Olympics. This time the team is strong, powerful, enthusiastic, and confident enough to repeat the history once again. We are only a few hours away to visualize if history repeats itself or not.
Tokyo Olympics 2020: Men's Hockey Semi-finals schedule & fixture
| | | | |
| --- | --- | --- | --- |
| No. | Date | Teams | Time |
| SF1 | 03/08/2021 | India vs Belgium | 7:00 AM |
| SF2 | 03/08/2021 | Australia vs Germany | 3:30 PM |
The Indian women team is also not left behind anymore. The team created history by qualifying for the semi-finals in the Olympics for the first time ever. Surprisingly, they defeated the world's no. 1 team, Australia, in the quarter-finals 1-0 and paved their way into the semi-finals. It is only a matter of a day to see if they can gain their position in the finals as well for the first time in Indian women's hockey history.
Tokyo Olympics 2020: Women's Hockey Semi-finals schedule & fixture
| | | | |
| --- | --- | --- | --- |
| No. | Date | Teams | Time |
| SF1 | 04/08/2021 | Netherlands vs Great Britain | 7:00 AM |
| SF2 | 04/08/2021 | India vs Argentina | 3:30 PM |