It was on the cards for a while. But, Rahul Dravid did not want to take the role of the head coach of the Indian team. However, the Sri Lanka tour was a rehearsal of what was quite obvious to happen in near future. With Ravi Shastri's term coming to end, BCCI wanted someone to take responsibility for the future of the Indian cricket team. Rahul Dravid, who was the Head of the National Cricket Academy and U-19 Indian Team was thought to be the perfect one for the role by many pundits.
Read Also: 5 Indian Cricket facts that might sound fake but are actually true
BCCI had released the advertisement on 26th October. Not only that, but the advertisement also was for a new batting, bowling and fielding coach. Rahul Dravid will take the position of head coach of the Indian Cricket Team (Men's) from India's tour of New Zealand post-T20 World Cup 2021.
Read Also: Virat Kohli might also be taken off from ODI captaincy, says reports
BCCI's Media Release
In their official media release, BCCI has thanked Ravi Shastri and the company for their wonderful job as coaches of the team.
The Board congratulates Mr Shastri (former Team Director & Head Coach), Mr B. Arun (Bowling Coach), Mr R. Sridhar (Fielding Coach) and Mr Vikram Rathour (Batting Coach) on a successful tenure. Under Shastri, the Indian Cricket Team adopted a bold and fearless approach and performed creditably both in home and away conditions. India climbed to the top position in the Test format and made it to the final of the inaugural World Test Championship in England

BCCI Media release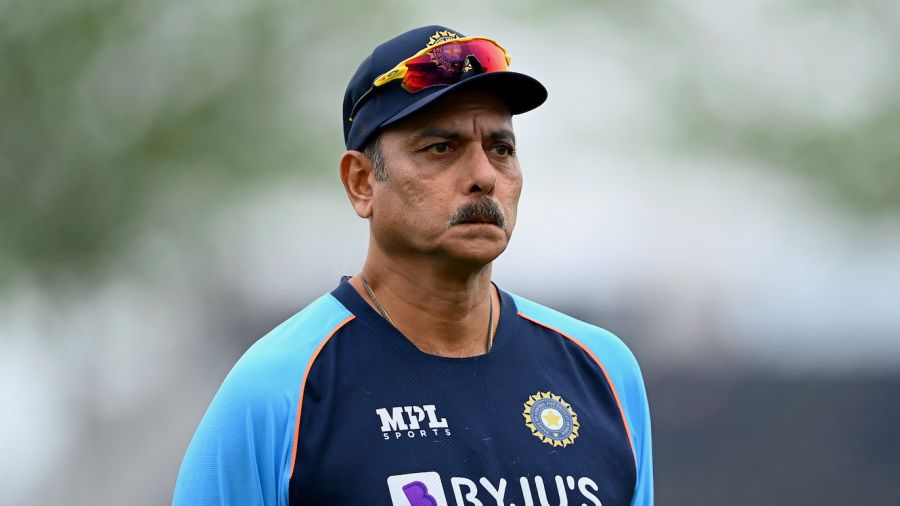 Board president, Sourav Ganguly who had several talks with Rahul Dravid in the past few weeks, was not sure that Dravid would take up the job. He had also mentioned that Rahul seemed to be happy with the NCA role. Ganguly has welcomed Dravid's inclusion as the head coach of the team.
The BCCI welcomes Rahul Dravid as the Head Coach of India's senior men team. Rahul has had an illustrious playing career and is one of the greats of the game. He has also served Indian cricket as Head of National Cricket Academy (NCA) with distinction. Rahul's effort at the NCA has nurtured several young cricketing talents who have gone on to represent the country at the international stage. I am hopeful that his new stint will take Indian cricket to new heights.

BCCI President Sourav Ganguly