After a lot of delay and anticipation, ICC T20 World Cup is finally happening from 17 October 2021 in UAE and Oman. Interestingly today is the day when India won the inaugural edition of the tournament in 2007 against Pakistan. Since then, players have evolved and gathered a lot of experience in this sport. This started their T20 journey in 2007 and is still continuing this year. We are only a handful of days away from the tournament and let's take a look at the players who were a part of the 2007 tournament and will again be seen performing this year.
1. Rohit Sharma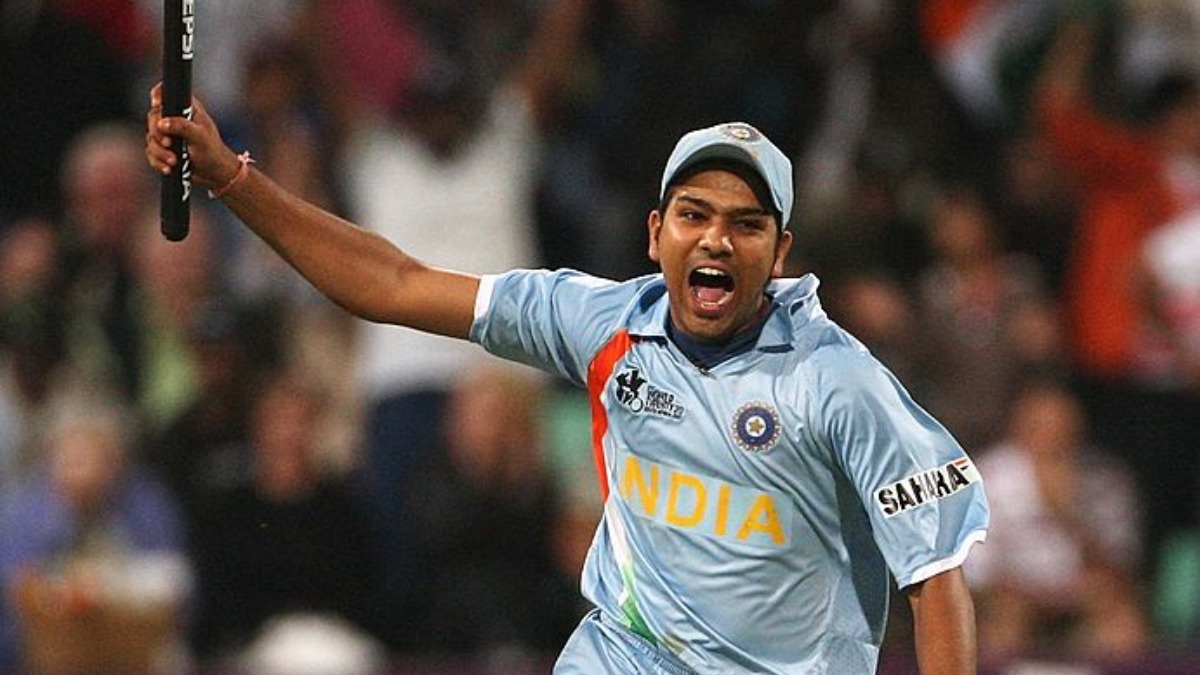 Read also: Cricket News: BCCI is all set to ask Anil Kumble to be India's next coach after T20 World Cup
The vice-captain of the Indian cricket team in limited-overs was one of the players from the 2007 world Cup who will feature in the 2021 T20 world cup. One of his most exciting performances of 2007 world was his first T20I half-century. His maiden fifty helped the team to add 153 runs for 5 wickets to the scoreboard and also won the match against South Africa in the final league match of the 2007 T20 World Cup.
His performance in the final was appreciated y a lot of people. Yuvraj Singh also said that Rohit's unbeaten 30-run knock helped the team to end with a respectable total in the final match. Lastly, India won the cup by defeating Pakistan by 5 runs.
2. Chris Gayle
In the 1st match of the 2007 T20 world cup itself, Chris Gayle stormed out against South Arica and aggregated 117 runs in just 57 balls. His century helped the team to end the innings at 205/6 with a massive run rate of 10.25. Sadly, West Indies lost against South Africa even after such a great execution by the GayleStorm. This is undoubtedly one of his remarkable knocks in T20Is. Without a single doubt, we will definitely witness Gayle storming in UAE In the coming 2021 series.
Read also: T20 World Cup: Ravi Rampaul back in West Indies squad; Sunil Narine out
3. Dwayne Bravo
Another West Indies cricketer from the 2007 world Cup to feature in this year's world cup is Dwayne Bravo. He has an abundance of knowledge and experience that will help him and the team as well. Bravo is immensely successful in the T20 format as he took 600+ wickets in T20 andT20I formats and also hit 7500 runs in both T20 and T20I formats. Also, he is representing his country since the very first T20 World Cup.
He announced his retirement from international cricket in October 2018 but within a year he changed his plan. And he made a comeback to the international cricket team in December 2019 to prepare for the 2020 T20 World Cup.
4. Shakib Al Hasan
The next cricketer on this list is Bangladesh all-rounder Shakib Al Hasan. Without a single thought, he is the best cricketer in the history of Bangladesh cricket and is an exceptional all-rounder of the present generation. He got to play 25 matches since the beginning of the 2007 T20 World Cup at he did not leave a single chance behind to show his exceptional batting and bowling skills. He aggregated 567 runs including 3 half-centuries with an average of 28.35 and the strike rate of 128.86. And when it comes to bowling he picked up 30 wickets with an average of 19.53 and an economy of 6.64. Nevertheless, he is going to play a major part in this year's T20 World Cup as well.
Read also: T20 Captaincy record: KL Rahul vs Rishabh Pant vs Shreyas Iyer
5. Mohammad Hafeez
The only Pakistani cricketer who played in the 2007 T20 world cup and will feature in this world cup as well is Mohammed Hafeez. The versatile batter has the caliber of battling at any position in the top 6 and is also a part of the bowling lineup. In the 2007 final against India, he was a part of the Pakistan squad but could not contribute anything for the team as he got out at 1 run and did not pick any wickets as well.
He played 6 matches in the 2007 T20 World Cup but could not show good performance with his bat as his highest score was only 32 against New Zealand.
6. Mahmudullah
The 35-year-old Bangladeshi cricketer is a pivotal member of the team and has been a part of the 2007 T20 World Cup and will play this year as well. The middle-order batter is a master of both batting and off-spin bowling. He has been a part of the Bangladesh cricket team since the beginning of this marquee event and will also lead the team from the front. The present T20I captain has a lot of responsibilities on his shoulders and fans are expecting he made his team perform well this year. As of now he played in 2020 T20 World Cup matches and scored 194 runs with an average of 13.85 and scalped 8 wickets in his 37 overs.
7. Mushfiqur Rahim
The last cricketer on this list who is a part of both the 2007 and 2021 World Cup is the Bangladeshi cricketer Mushfiqur Rahim. The 34-year-old wicketkeeper-batsman has a lot of experience in this sport and will be a key member of the Bangladesh T20I team this year. He is associated with this marquee event since the beginning of its inaugural year. Till today he has played in 25 matches of the T20 World Cup and played as a batter in 20 innings. He aggregated 258 runs with an average of 16.12 and a strike rate of 104.45.