Bukayo Saka, age 20 has broken the 14-year-old Premier League record. In the North London derby of Arsenal vs Tottenham, Saka proved that the glory days of Arsenal are not far away.
The Arsenal youngster first provided an assist to Emile Smith Rowe who netted the ball on the 12th minute of the game. The Emirates Stadium just seem to find a new song after that. With that goal, Emile Smith Rowe became the youngest player (21 years and 60 days) to score for Arsenal in a North London derby. The record was held by Alex Oxlade-Chamberlain in September 2014.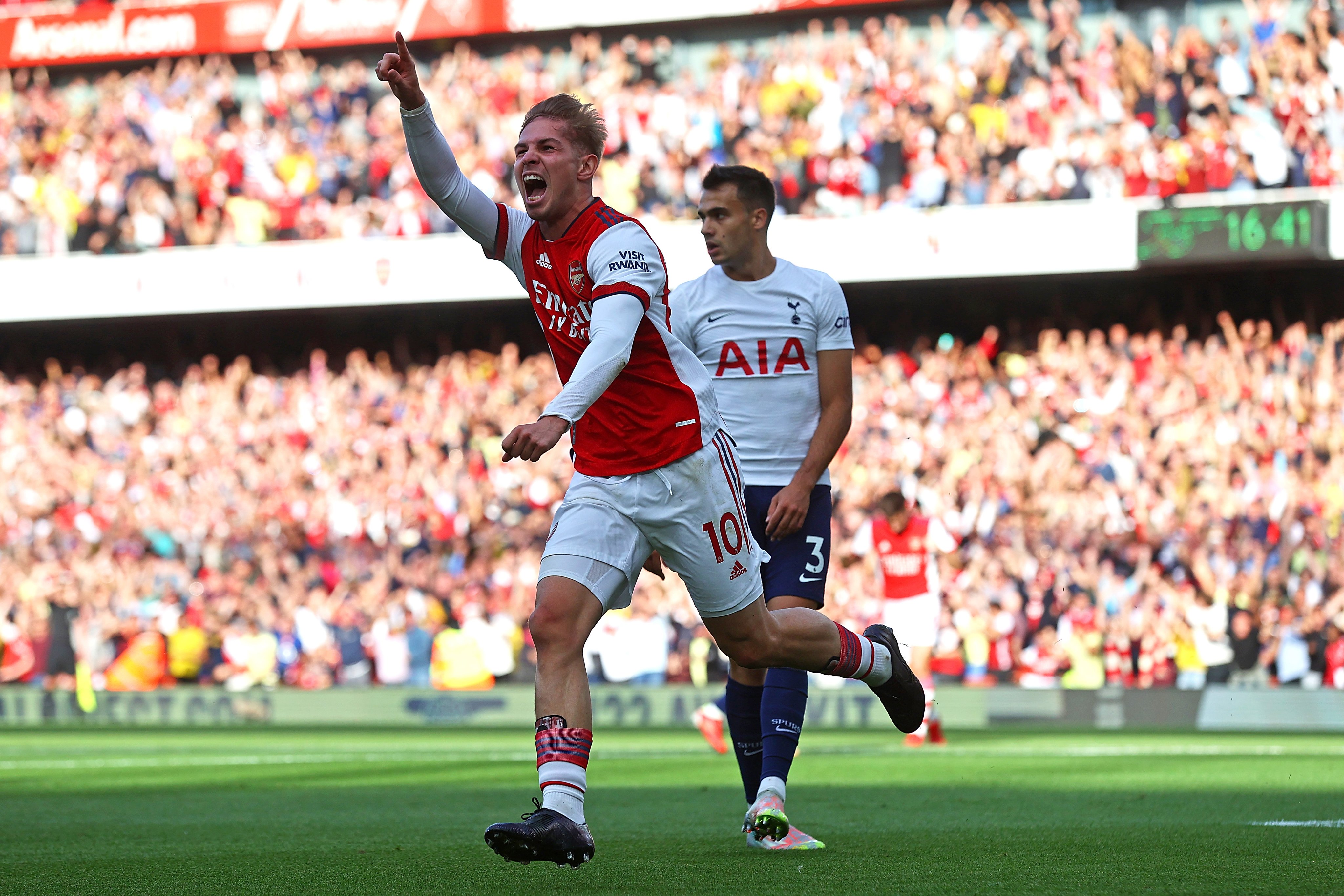 Read Also: Premier League top scorers in the last ten seasons
Even the Arsenal fans could not believe what was happening as Pierre-Emerick Aubameyang netted the second goal for them. This time Emile Smith with the assist. Arsenal 2-0 Spurs. Arteta could not hold his emotions too as finally, it was his time to throw punches to the air.
Read Also: 10 Most FA Cup Winners List: FA cup in detail
Bukayo Saka's record
But, it was on the 34th minute when Bukayo Saka created the history for himself. It was Harry Kane who tripped over the ball with the visitors flooding forward. But pinged clear to Bukayo Saka to drive at Eric Dier. Though Harry Kane tried to atone with a sliding challenge, only left the winger in space to fire low past Lloris.
Read Also: Players with the Most Premier League Goals in history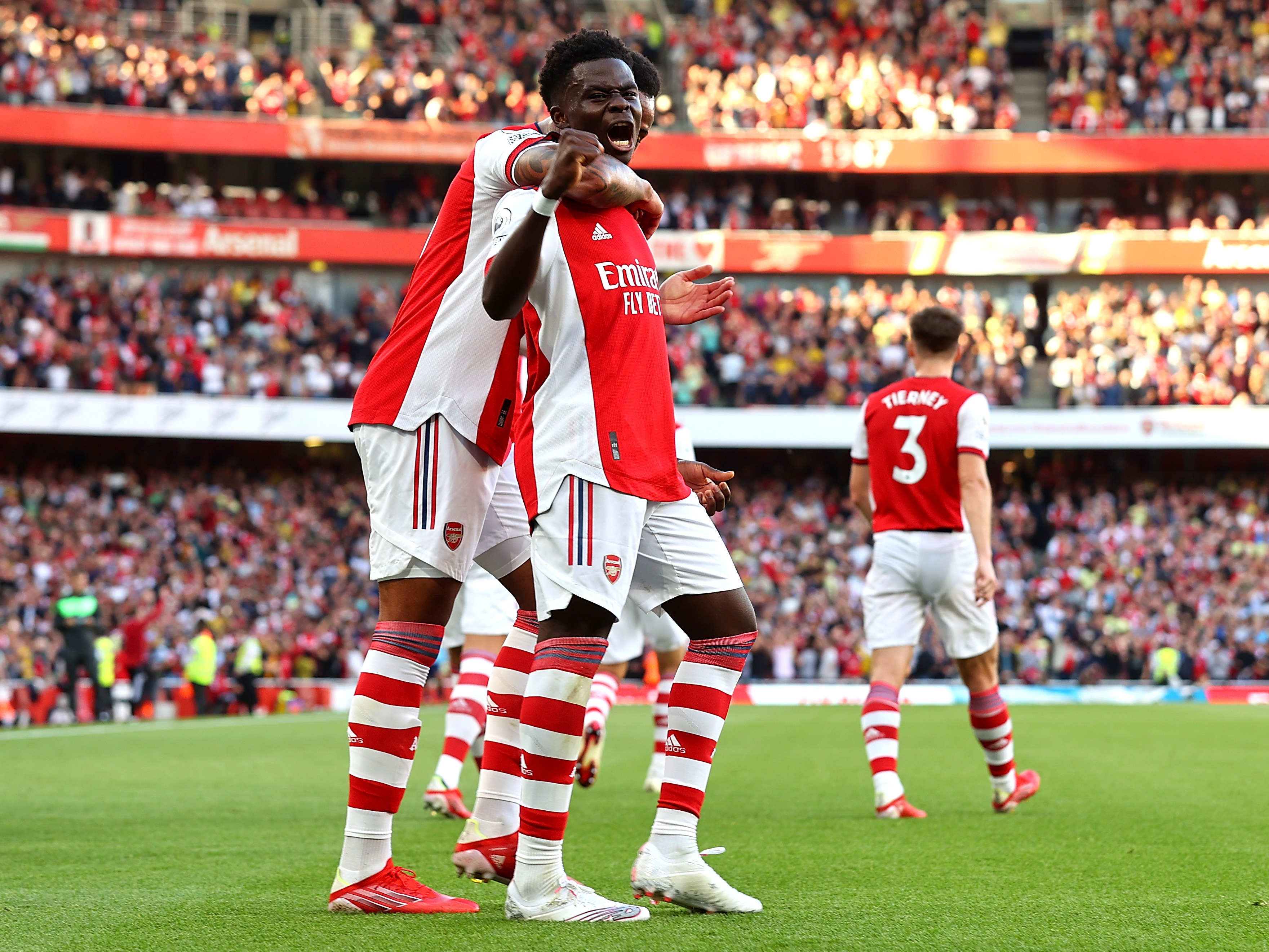 With this goal, the golden boy of Arsenal becomes the youngest player in premier league history to score and assist in a North-London derby. Bukayo Saka, who is only 20 years and 21 days old broke the record of Cesc Fàbregas set in September 2007.
A brilliant Son Heung-min goal on the 79th minute could not resist a well-deserving three points for Arteta and his men. Arsenal is now standing at number 10 position on the Premier League Table.