EA SPORTS ranks the best players in the world for its FIFA games every year. Similarly, they ranked the footballers this year for FIFA'22 as well. The ranking is done on the basis of different leagues and tournaments starting from the Bundesliga in Germany, La Liga in Spain, to the Premier League in England. After FIFA'21, we witnessed so many changes and wonderful performances in the last 12 months. Many players and their teams broke and made historic records whereas legendary players joined different clubs. SportzPoint.com presents to you the list of FIFA'22 Top 10 Players.
10. Manuel Neuer
With an OVR of 90, Manuel Neuer made it to the FIFA'22 Top 10 players list and secured the tenth position.
Read also: Football jersey numbers: Everything you need to know
9. N'Golo Kante
One of the best defensive midfielders in the world right now, N'Golo Kante made it to the ninth spot with an OVR of 90.
8. Harry Kane
Harry Kane made it to the Top 8 at the eighth position after netting 33 goals in all competitions with an OVR of 90. This is also 9 more goals than his previous campaign.
Read also: England's all-time top goalscorers list
7. Jan Oblak
Jan Oblak has an overall rating of 91 and secured the 7th position in the FIFA'22 top players. He is definitely the best goalkeeper of Atletico Madrid and also picked up a La Liga medal.
6. Neymar Jr
With an overall rating of 91, Neymar entered this list. He was not that great this season for PSG in Ligue 1, therefore he secured only 90 OVR.
5. Kylian Mbappe
After scoring 42 goals in all competitions, Kylian Mbappe made it to the fifth position with an OVR of 91. He entered the list of FIFA'22 after netting 12 more goals than last year.
Read also: Ten best forwards in the UCL fantasy league
4. Kevin De Bruyne
Kevin De Bruyne secured the fourth position with 91 overall pointing. Also, he is one of the best players in the Premier League for the last 12 months.
3. Cristiano Ronaldo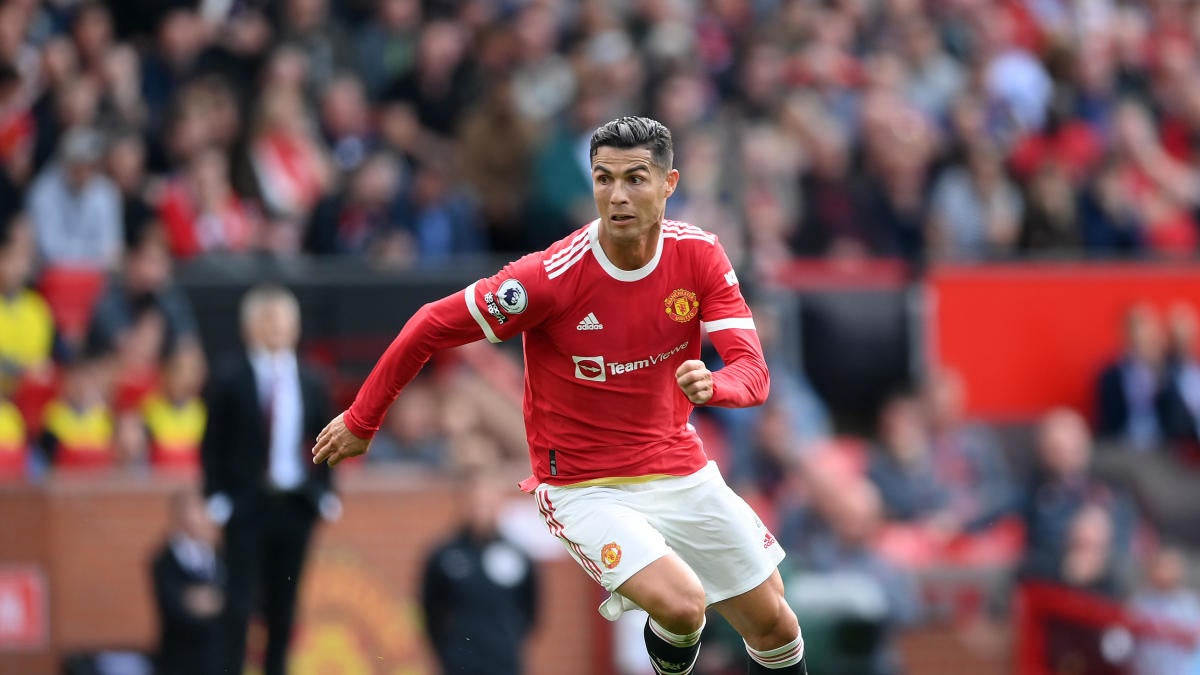 With an overall rating of 91, Ronaldo holds the third position after netting 36 goals in 44 games for Juventus last season.
Read also: Cristiano Ronaldo's Manchester United jersey gets a record sell
2. Robert Lewandowski
Robert Lewandowski holds the second position with an OVR of 92 and also scored 48 goals in a single season.
1. Lionel Messi
Lionel Messi ranks on the list of FIFA'22 top players with an overall rating of 93. The G.O.A.T scored 38 goals in the La Liga season for Barcelona.
FIFA'22 Top 10 Players:
Read also: Messi becomes South America's all time top scorer
| | | | | |
| --- | --- | --- | --- | --- |
| Ranking | Footballer | Team | Position | OVR |
| 1 | Lionel Messi | PSG | RW | 93 |
| 2 | Robert Lewandowski | Bayern Munich | ST | 92 |
| 3 | Cristiano Ronaldo | Manchester United | ST | 91 |
| 4 | Kevin De Bruyne | Manchester City | CM | 91 |
| 5 | Kylian Mbappe | PSG | ST | 91 |
| 6 | Neymar Jr | PSG | LW | 91 |
| 7 | Jan Oblak | Atletico Madrid | GK | 91 |
| 8 | Harry Kane | Tottenham | ST | 90 |
| 9 | N'Golo Kante | Chelsea | CDM | 90 |
| 10 | Manuel Neuer | Bayern Munich | GK | 90 |