Footballers who play at the very top level are super-rich, but exactly how rich are they? Stick around till the end to know about the top 10 highest paid footballers of 2021. All the data are collected from the Forbes official website.
The World's Highest-Paid footballers 2021:
#10 Eden Hazard ($29M)
Age – 30
Country – Belgium
Team – Real Madrid
Total Earnings – $29M
Salary – $26M
Endorsements – $3M
In 2019, Real Madrid paid Chelsea $118 million to sign Hazard to a five-year contract that puts him on par with Gareth Bale with a $26 million annual paycheck. But the Belgian international has struggled, missing 59 games in his first two seasons with the club. Real Madrid manager Carlo Ancelotti recently questioned his ability to play in two successive games. There is a growing rumble in the media that the club is trying to unload him, as soon as January. Off the pitch, Hazard is the poster boy for McDonald's in his native Belgium and has million-dollar deals with Nike and Nissan.
#9 Gareth Bale ($32M)
Age – 32
Country – Wales
Team – Real Madrid
Total Earnings – $32M
Salary – $26M
Endorsements – $6M
After clashing with his manager Zinedine Zidane at Real Madrid, Gareth Bale was sent on loan to Tottenham last season. Zidane's resignation at the end of the 2020-21 season after the club failed to win one trophy paved the way for the 32-year-old to return to the Bernabeu for the last season on his current contract. Since proudly displaying a banner that read: "Wales. Golf. Madrid. In that order." after his country qualified for Euro 2020, Bale has been linked to a post-soccer career on the links. He has been endorsing TaylorMade since 2020, even taking part in a full-day fitting on YouTube with the golf club maker.
Also Read: Transfer News: Players with more than €100m transfer tag
#8 Paul Pogba ($34M)
Age – 28
Country – France
Team – Manchester United
Total Earnings – $34M
Salary – $27M
Endorsements – $7M
Ten months ago, Pogba's future at United was uncertain. But since the signing of Cristiano Ronaldo and his French international teammate Raphael Varane, reports suggest he is leaning toward signing a contract extension. The 28-year-old is in the middle of a ten-year shoe contract with Adidas that is worth an estimated $45 million.
#7 Andres Iniesta ($35M)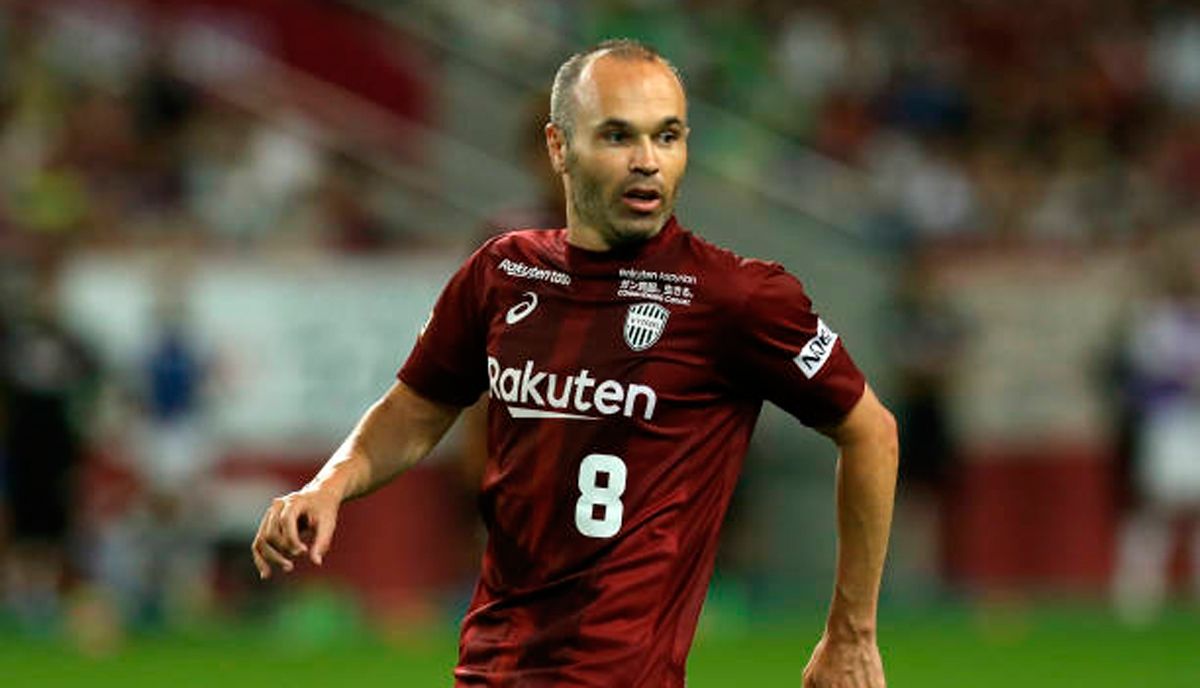 Age – 37
Country – Spain
Team – Vissel Kobe
Total Earnings – $35M
Salary – $31M
Endorsements – $4M
Andres Iniesta is the only player outside of Europe to feature in the list of highest-paid footballers. Iniesta moved to Japan on a two-year contract with Vissel Kobe in 2018 after a 22-year career with Barcelona came to an end. The midfielder has since helped the club win the Emperor's Cup in 2019, qualify for the AFC Champions League for the first time and win the Japanese Super Cup in February 2020. This past April, on his 37th birthday, he signed a contract extension to keep him with the club until 2023.
Also Read: Andres Iniesta: Who has won the most trophies for FC Barcelona?
#6 Robert Lewandowski ($35M)
Age – 33
Country – Poland
Team – Bayern Munich
Total Earnings – $35M
Salary – $27M
Endorsements – $8M
Robert Lewandowski's contract expires in 2023, and his performance as back-to-back German player of the year is prompting rumours of suitors. The last time he failed to score for Bayern was in February; he is currently on a 19-game scoring run and this month became the first Bundesliga player to score in 13 straight home matches. He is making a run at the title of the best player in the world—not only on the pitch but also off it: He has launched his RL9 brand of clothing, adding to his endorsement earnings from Nike, Huawei and Head & Shoulders, among others.
#5 Mohamed Salah ($41M)
Age – 29
Country – Egypt
Team – Liverpool
Total Earnings – $41M
Salary – $25M
Endorsements – $16M
With two years remaining on the 29-year-old's current deal, Salah and Liverpool are in negotiations to keep the star striker at Anfield. He's proven a legend on and off the pitch. Since leaving Roma in 2017, he has been among both Liverpool and the Premier League's top goal scorers. Last October, he scored his 100th for his club, becoming the fastest to do so in its history. No other Premier League player has scored more over the same time. He has also become the face of Muslim athletes in the game, and an important one at that. A recent academic study found that after Salah joined Liverpool, hate crimes in the city dropped by 16%, and Liverpool fans halved their rates of posting anti-Muslim tweets relative to fans of other top-flight clubs.
Also Read: Premier League top scorers in the last ten seasons
#4 Kylian Mbappe ($43M)
Age – 22
Country – France
Team – Paris Saint-Germain
Total Earnings – $43M
Salary – $28M
Endorsements – $15M
This past spring, the 22-year-old Frenchman turned down a contract extension with PSG that would have given him a bump to put him on par with Neymar's pay and kept him with the club until 2024. The 2021-22 season is the last on his current contract. Mbappe has amassed more career goals than either Ronaldo or Messi had at his age. He is also making more than they were at his age, too, in part because commercial sponsors have recognized his potential earlier on. Last year, EA Sports gave him the solo cover of FIFA 21, making him one of the youngest to ever do so. This year he is the face of the Fifa 22 cover.
Also Read: FIFA'22 Top 10 Players
#3 Neymar Jr. ($95M)
Age – 29
Country – Brazil
Team – Paris Saint-Germain
Total Earnings – $95M
Salary – $75M
Endorsements – $20M
The most expensive player on the planet back in 2017 features at number three on the list of highest-paid footballers. Back then PSG brought the Brazilian for a huge $222M from FC Barcelona. Neymar has always been behind the likes of Cristiano Ronaldo and Lionel Messi in terms of wages and endorsements. Although he has a salary on par with Lionel Messi, he falls behind on the endorsement deals. he is the third-most-popular athlete on Facebook, Instagram and Twitter, with 284 million followers—left TikTok and signed a deal to make video content exclusively as an ambassador for Triller.
#2 Lionel Messi ($110M)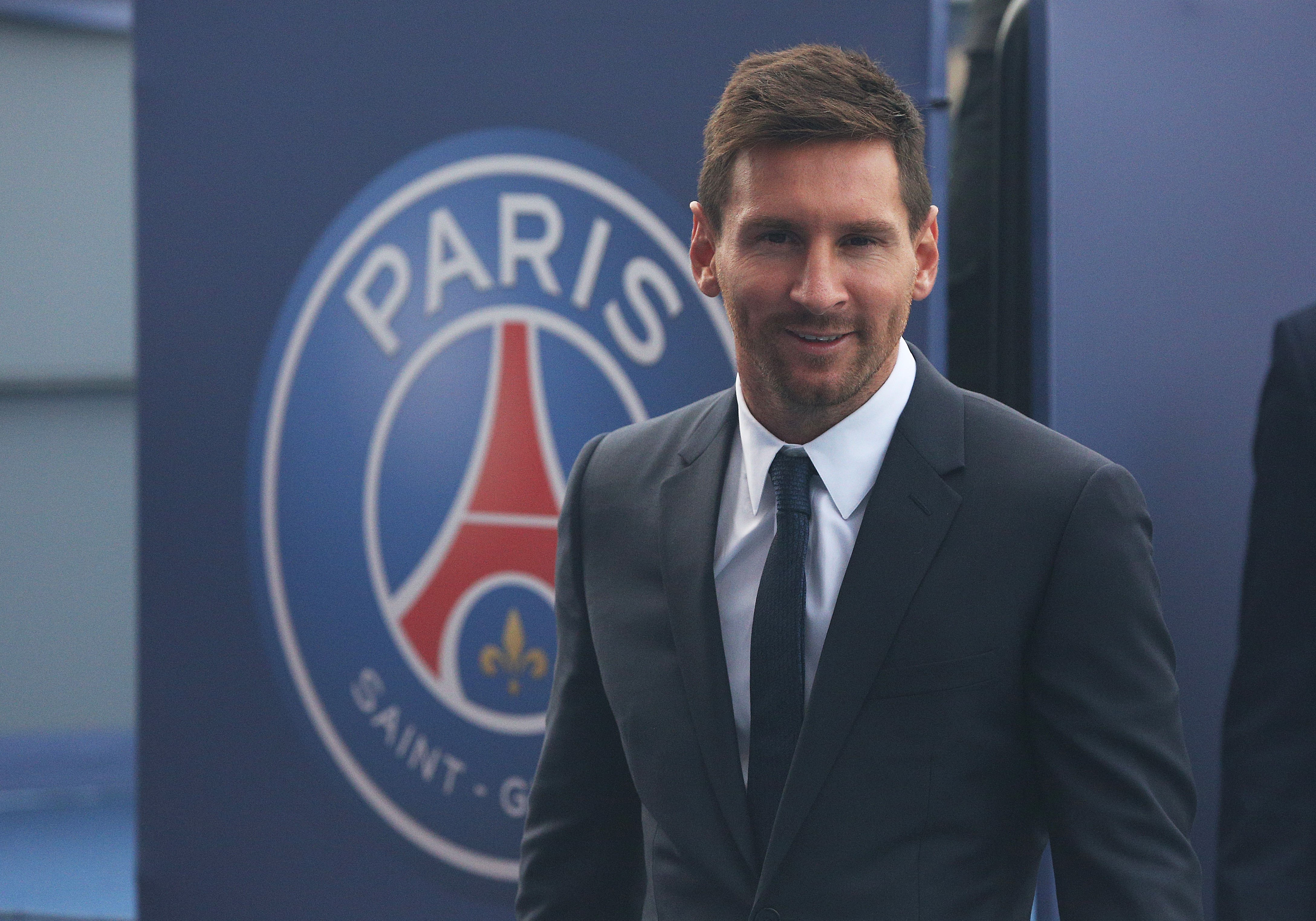 Age – 34
Country – Argentina
Team – Paris Saint-Germain
Total Earnings – $110M
Salary – $75M
Endorsements – $35M
It was the end of a glorious era when Barcelona announced that Messi would not continue with the club because of La Liga financial obstacles. Over his 21 years with the only team he ever knew, Messi scored 672 goals and had 268 assists on his way to 35 titles and 78 awards (including a record six Ballon d'Or trophies for the sport's best player). He also pocketed $875 million in salary and bonus and another $350 million from endorsements for a total of more than $1 billion over his career. His new salary at PSG is a cut from what he would have made if he could have stayed at Barça but keeps him the sport's highest-paid player on the pitch, along with Neymar, with who he reunites in Paris after being teammates in the Catalan capital from 2013 to 2017.
Also Read: Titles won by clubs since Lionel Messi's debut
#1 Cristiano Ronaldo ($125M)
Age – 36
Country – Portugal
Team – Manchester United
Total Earnings – $125M
Salary – $70M
Endorsements – $55M
After Ronaldo finished last season with Juventus as the top goalscorer in Series A and won the award for the best player in the European Championship, Manchester United announced he was coming home to Old Trafford, where he previously played from 2003 to 2009, scoring 118 goals in 292 games for United. In early September, the 36-year-old set a record as the greatest goal scorer of all time in international soccer when he hit the back of the net for the 110th time in his country's World Cup qualifying win against Ireland. Ronaldo has made over $1 billion in career earnings before taxes, the first team-sport athlete in the world to hit that milestone.