Cristiano Ronaldo is one of the best finds ever in the history of the Red Devils. Holding Sir Alex Ferguson's hand in 2003 an 18-year-old Portuguese arrived at Old Trafford. Manchester United paid just £12.24m in 2003 to get his services, but on the day when he departed for Real Madrid in 2009, he was the most expensive player on the planet.
Also Read: Top 10 most expensive transfers in the Premier League
The Los Blancos paid a whooping £80m for the Ballon d'Or winner. However, on Thursday Cristiano Ronaldo made a dramatic return to his former club from Juventus; this article focuses on all the records Ronaldo made during his first stint at Manchester United.
Cristiano Ronaldo at Manchester United:
Goals and Assists:
At Manchester United, the then-winger's scoring record was slow to take off. However, after six years he left having netted 118 times in all competitions, in 292 games. Particularly in the Premier League, he scored 84 goals in 196 appearances with 0.43 goals per match.
Also Read: Most Premier League goals as a teenager
Breakdown of his Premier League goals:
Goals – 84
Headed goals – 9
Goals with the right foot – 47
Goals with the left foot – 9
Penalties scored – 11
Freekicks scored – 9
Ronaldo also has 69 assists to his name in all competitions for the Red Devils. 34 of those assists came in the Premier League.
Team Trophies: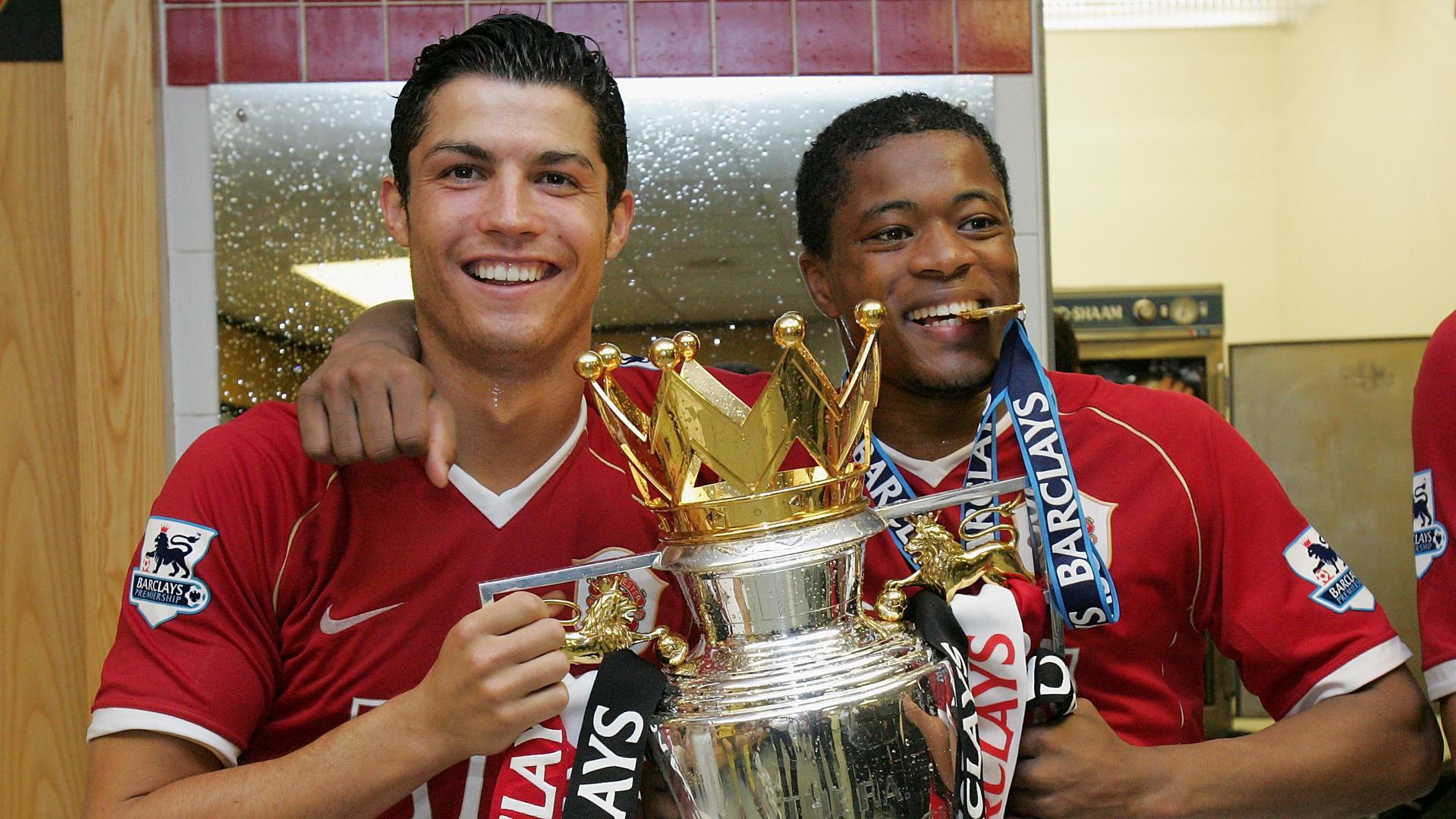 The 36-year-old Portuguese is probably more decorated than many of the top-flight clubs. However, his major winning stints began at Manchester United. It took a year for United to win a trophy after his arrival. However, once it started the trophy room started to fill up.
Also, Read: Official: Cristiano Ronaldo returns to Manchester United
He won three Premier Leagues, the FA Cup, two League Cups, two Community Shields, and also the Club World Cup. Moreover, he lifted his first UEFA Champions League title in 2008 with the Red Devils. He once again made it to the UCL final in 2009, but this time fell short against Guardiola, Messi and Co.
Individual Trophies: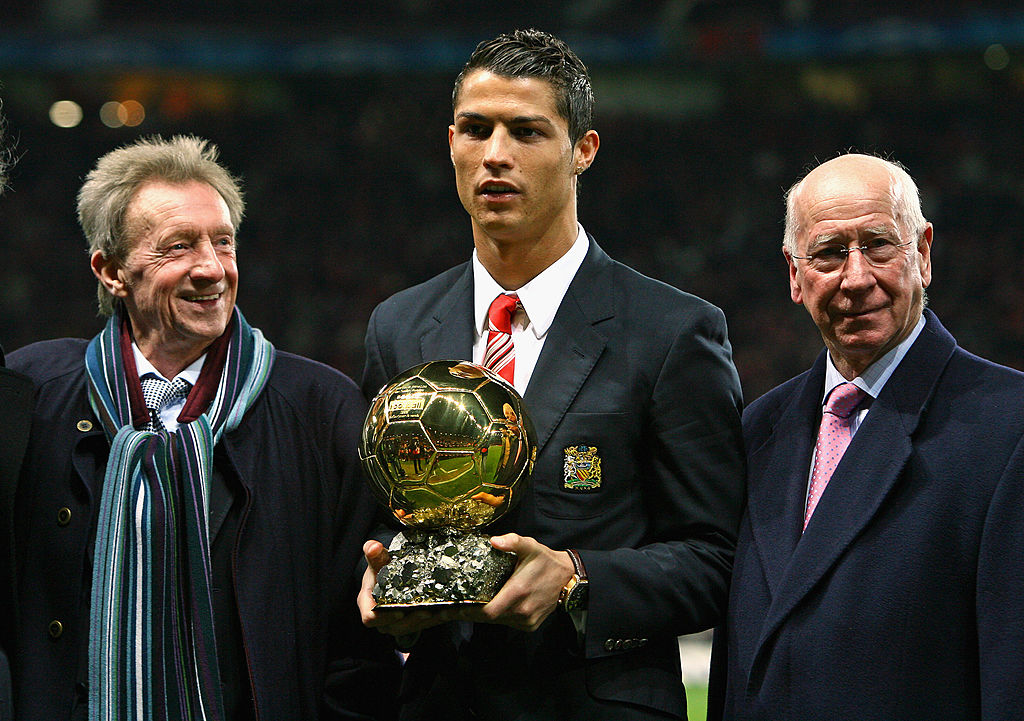 Cristiano Ronaldo along with Lionel Messi dominated world football for the better part of the decade. He is one of the most decorated players in football history. He won several individual awards for his efforts during his time at Manchester United.
Also Read: Last 10 Ballon d'Or Winners List
Ronaldo's individual achievements with Manchester United:
1*Golden boot (31 Goals)- 2007/08
2*Premier League Player of the Season – 2006/07, 2007/08
1*Ballon d'Or winner – 2008
1*Puskas Award- 2009 (long-range effort against Porto for United)
Cristiano Ronaldo's stats across the six seasons at Manchester United:
| Season | Games | Goals | Assists |
| --- | --- | --- | --- |
| 2003/04 | 40 | 6 | 9 |
| 2004/05 | 50 | 9 | 9 |
| 2005/06 | 47 | 12 | 9 |
| 2006/07 | 53 | 23 | 22 |
| 2007/08 | 49 | 42 | 8 |
| 2008/09 | 53 | 26 | 12 |