Though the first day of Olympics 2020 was not that good for team India, they pulled it back in the second day. With medal contender Mirabai Chanu clinching silver medal in 49-kg weightlifting , India done well. Indian Hockey team did well also with a win by Men's team over New Zealand.
Meanwhile, Indian Table Tennis team made some records as well. India did not win any matches in Table Tennis in last 29 years at Olympics. But the Olympics 2020 proved to be different. India won two matches as Manika Batra and Sutirtha Mukherjee won their first round matches.
After day 2, India has one important medal in their hand. Meanwhile, there lies a big day 3 for India contingent as we look into India's Day 3 schedule of Olympics 2020 and some key matches.
Olympics 2020, Day 3 Schedule for India and Key Matches
Shooting
Time: 5.30 am
Event: Women's 10 meter Air Pistol Qualification
Participant: Manu Bhaker, Yashaswini Singh Deswal
Manu Bhaker will be one to the favourites to qualify for the finals. India certainly have high hopes in shooting for few medals.
Time: 7.45 am
Event: Men's 10 meter Air Rifel Qualification
Participants: Deepak Kumar, Divyansh Singh Panwar
Gymnastics
Time– 6.30 am
Event: Artistic Gymnastics
Indian Participant: Paranti Nayak
Pranati Nayak, the young girl from West Bengal has toiled hard for this moment. She is only Indian gymnast at the Olympics 2020. However, it will tough for her to reproduce Deepa Karmakar's glory.
Read Also: Olympics 2020: 12-year old Hend Zaza becomes the youngest Olympian of Tokyo Olympics
Badminton
Time: 7.30 am
Event: Women's Singles Group Play Stage – Group J
Match: P.V. Sindhu vs POLIKARPOVA Ksenia
Olympic champion, P.V Sindhu will start her journey on Sunday morning against a not so strong opponent in Polikarpova Ksenia. Sindhu is expected to win the match and go to next round.
Read Also: Tokyo Olympics 2020: India's top 10 medal contenders at Tokyo
Table Tennis
Time: 10.30 am
Event: Men's and Women's Single Round 2
Participants: G Sathiyan, Sarath Kamal, Manika Batra, and Sutirtha Mukherjee
Manika Batra is one of the medal hopes for India along with Sarath Kamal. Indian doubles team also stronger this time at Olympics 2020.
Hockey
Time: 3.00 pm
Event: Men's Hockey Qualification Round
Match: Australia vs India
After beating the New Zealand team, team India will be confident about their match against Australia. India has beaten every opponent before coming to the Olympics 2020. India Men's team is a medal contender this time in Tokyo.
Boxing
Time: 7.30 pm
Event: Women's Flight weight Preliminaries, round of 32
Match: Mery Kom vs Garcia Miguelina
India's biggest boxing star will start Olympics 2020 journey against Garcia Miguelina Dominican Republic. This is Mary Kom's last Olympic game and she would love to finish on a sweeter note with a medal for India.
Read Also: 10 Indian athletes who could have won the Bharat Ratna
Tennis
Time: 7.30 pm
Event: Women's Doubles First Round
Match: Sania Mirza/ Ankita Raina vs Kichenok Liudmyla / Kichenok Nadiia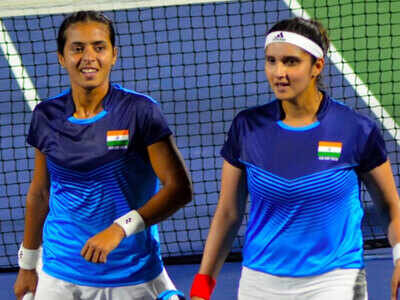 The Indian pair will take on Ukrainian Kichenok's pair. Ankita Raina has had a great start to her career. It will be intereting to see how she jells up with veteran and experienced Sania Mriza.
Other than these events India will some qualification round in Swimming. Maana Patel will be making her Olympics debut as she qualified with University quota.