Once the nightmare of all clubs is now a mere competition, the story of FC Barcelona has changed drastically over the years. Every club has its golden period and transition period, it seems Barcelona is in the later phase. As a result, the Catalan club had been in very poor form over the past few years. Not many years ago they stepped in as favourites in every competition however, that is not the case anymore.
Similar was the story with Arsenal, from being the most dominating team in England to not even being in contention for the top 6; Arsenal has been written off by every other team. The only team to win the Golden Premier League trophy is now an average mid-table team. Moreover, much like Barcelona, their big-money signings have failed as well. However, Arsenal has not been in contention for Europe for quite a long time but that is at least not the case with the Catalan club. They have been a part of the European club competition regularly but have not produced anything magical.
After Louis Enrique stepped down as Barcelona coach in the 2016-17 season; and Neymar left Barcelona to join PSG at a record fee of €222 Million, nothing has been the same for this club again. They performed the impossible against PSG in the RO16, coming back from a 4-0 goal deficit to win 6-1 at home to progress to the quarter-finals only to get knocked out by Juventus. They also finished 2nd in Laliga that season which led to the resignation of Enrique.
Also Read: Football facts: Players who won the PL, UCL and World Cup
Barcelona and UCL a heartbreaking story of recent times:
2018 (Defeat to AS Roma)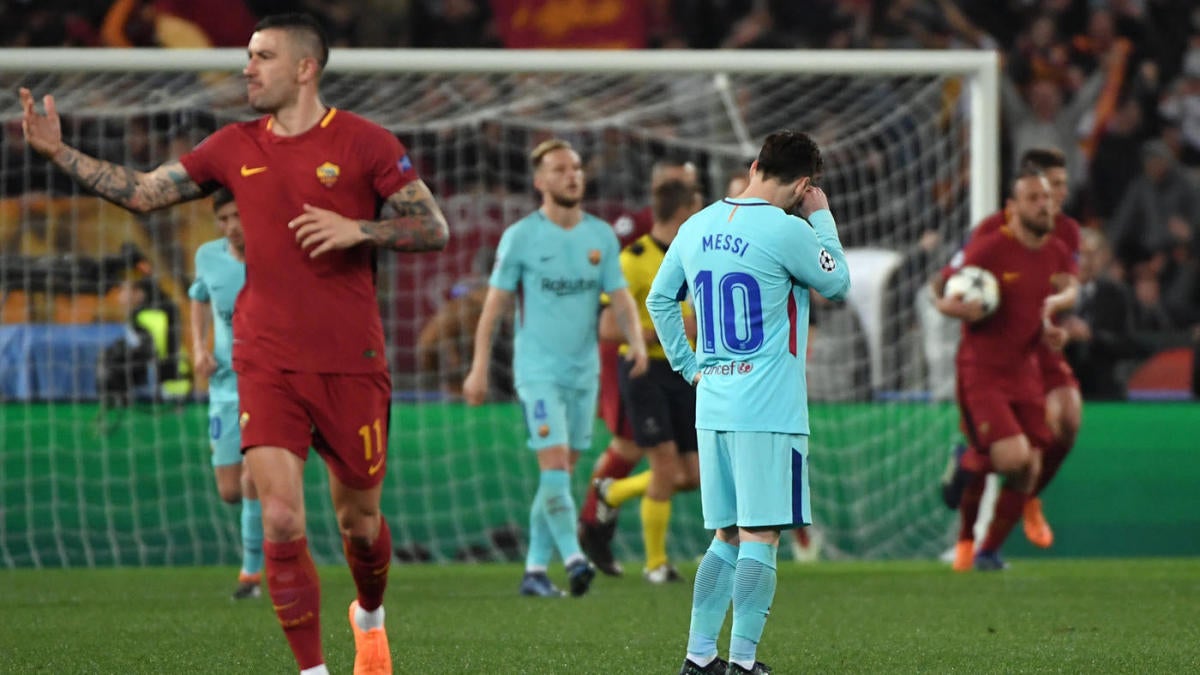 After dominating a better part of the decade in the UEFA Champions League their performance has slowly degraded. For the past three years, the 2-time treble-winning club has seemed completely clueless in most of the Laliga away games as well as the UCL away games. In 2018 a mediocre side of Italy(As Roma) humiliated Barcelona in Rome where they bottled a 3 goal advantage. As a result, they crashed outside of the UCL quarter-finals.
Also Read: Sports brands of biggest football clubs
2019 (Crushed by Liverpool)
The next year it was a repetition of similar incidents, this time in Anfield Barcelona bottled another 3 goal lead. They just fell apart against Liverpool and conceded 4 goals in 90 minutes. As a result, the Catalan giants failed to proceed to the UCL final. Ernesto Valverde's preference for big-money signings rather than turning to the La Masia has been widely criticized. Moreover, most of the big money signings have been either a flop or not adjusted to the club.
2020 (Humiliation against Bayern Munich)
Ernesto Valverde was certainly sacked by the board after getting knocked out by Atletico De Madrid in the Spanish Super Copa and was replaced by Quique Setien. Huge hopes lied upon this man, but he failed too. Barcelona suffered the biggest defeat in UCL ever to Bayern Munich (8-2) under him. Setien also ended up on the losing side in Laliga after being at the top in the first half. As a result, Barcelona parted ways with Setien and appointed Koeman as the new head coach.
Also Read: Five Biggest defeats in football history
2021 ( Thrashed by PSG)
The appointment of Ronald Koeman didn't do Barcelona any good either. They lost to PSG in the Round of 16 and more importantly got thrashed 4-1 in Camp Nou. The future doesn't look impressive and with Messi leaving this year things have gotten more difficult for the Catalan club. Recently, they again lost 3-0 to Bayern in Camp Nou and are sitting at the bottom of their group.