More than 80 Indian athletes have qualified for the 2020 Olympics in Tokyo. The number may rise because there is still time for a berth at the Tokyo Olympics in 2021. Indian athletes from ten sports have qualified for the Summer Olympics.
When will the Tokyo Olympics start?
Due to COVID the 2020 Olympics were postponed, and the now the Tokyo Olympics will start from 23rd July 2021. It will run till 8th August, 2021.
Indian Athletes Qualified for 2020 Olympics in Tokyo: In Detailed
Till now only athletes from nine sports have qualified for the 2020 Olympics. We will discuss every Indian Athletes who qualified for the 2020 Olympics in Tokyo.
Archery
The minimum qualification standard for men is set at 640 points and woman at 605 points for Archery. The below players have qualified for the sport Archery in 2020 Olympics.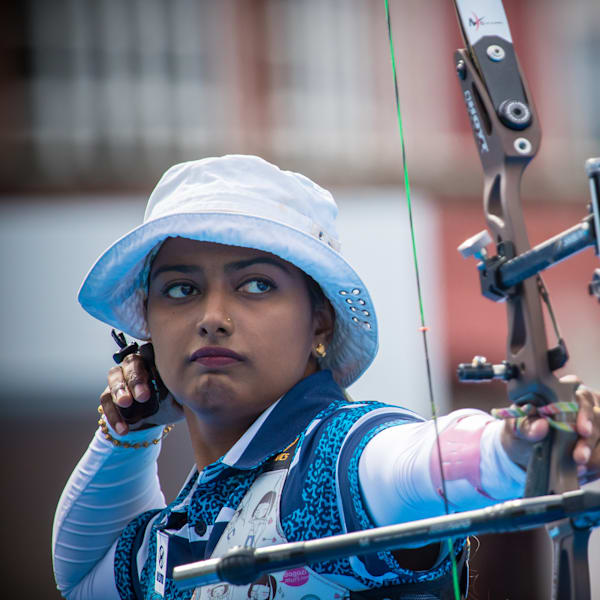 Tarundeep Rai, Men's Recurve
Atanu Das, Men's Recurve
Pravin Jadhav, Men's Recurve
Deepika Kumari, Women's Recurve
Along with them the Men's Trio has also qualified for the Tokyo Olympics 2020.
Athletics
Many Indian Athletes have made history in the Athletics department in this year's qualification. Below are the list of players who have qualified in the athletics department.
Bhawana Jat, Women's 20km race walking
Priyanka Goswami, Women's 20km race walking
Kamalpreet Kaur, Women's discus throw
Neeraj Chopra, Men's javelin throw
Shivpal Singh, Men's javelin throw
Avinash Sable, Men's 3000m steeplechase
Rahul Rohilla, Men's 20km race walking
Sandeep Kumar, Men's 20km race walking
KT Irfan, Men's 20km race walking
Murali Sreeshankar, Men's long jump
4×400 Mixed Relay Team
Bhawana Jat became the first Indian women to qualify in the 20 kilometer race, walk event after bettering the national record. Perhaps, it was her Gold Medal timing of 1:29:54 secs in Ranchi that helped her secured that place.
KT Irfan, Sandeep Tomar and Rahul Rohilla qualified for the Men's 20km race. KT Irfan qualified on the basics of his fourth position at the Asian Race Waling Championship in Japan.
Meanwhile, another national record was broken as Avinash Sable clocked 8:21:37s in the Men's 3000m steeplechase. He broke his own record with a timing of 8:20.20s in the Federation Cup.
Read Also: Milkha Singh: My last wish to see India win gold in athletics at the Olympics
The Javelin Success
Neeraj Chopra, the star of Indian Javelin Team did not fail to keep his promise. He had already qualified for the 2020 Olympics at the ACNW League meeting in South Africa. He delivered a throw of 87.86m. Neeraj broke his own record at the Indian Grand Prix in Patiala with a throw of 88.07m. Shivpal Singh joined him with a throw of 85.47 in the ACNW League Meeting.
Mhummed Anas, Velluva Vismaya, Jisna Mathew and Noah Tom will participate in the 4*400 relay event. They qualified by participating in the final of the relay competition at the IAAF world championship, Doha.
Read how Murali Sreeshankar long jumped into his first ever Olympic berth.
Boxing
Vikas Krishan (Men's, 69kg)
Lovlina Borgohain (Women's, 69kg)
Simranjit Kaur (Women's, 60kg)
Manish Kaushik (Men's, 63kg)
Amit Panghal (Men's, 52kg)
Mary Kom (Women's, 51kg)
Satish Kumar (Men's, 91kg)
Pooja Rani (Women's, 75kg)
Ashish Kumar (Men's, 75kg)
All of them cemented their spot at the Tokyo Olympics 2020 by the virtue of their performances in the Asian boxing Olympic qualifiers in Amman.
Mary Kom will be in focus. As the veteran boxes has already announced that it will her last Olympic.
Read Also: 10 Inspiring Indian Sportswomen: International Women's Day Special
Fencing
Bhavani Devi
No one from India has ever participated in an Olympics in the Fencing department. Bhavani Devi will be the first Indian to do so in the 2020 Olympics in Tokyo. She is the first Indian fencer to qualify for the Olympics. The Adjusted Official Ranking helped her to qualify.
Golf
Anirban Lahiri
Aditi Ashok
Both Anirban Lahiri and Aditi Ashok debuted at the Rio Olympics in 2016. This will be their second Olympics in a row.
Gymnastics
Pranati Nayek
Pranati Nayek is the only Indian Gymnast to qualify for the Tokyo Olympics.
Read Also: Tokyo Olympics 2020: India's top 10 medal contenders at Tokyo
Hockey
Indian Men's Hockey Team
Indian Women's Hockey Team
Hockey is one of India's strong holds in the Olympics. The Men's Hockey will be playing their 20th Olympics. Where as the Women's team will look to do wonders who will be featuring for the third time in the Olympics.
Rowing
Arjun Jat, men's lightweight double sculls.
Arvind Singh, men's lightweight double sculls.
Shooting
15 Indian shooters have qualified for the Tokyo Games in 2021. This is by far the largest contingent for India in any department in any games.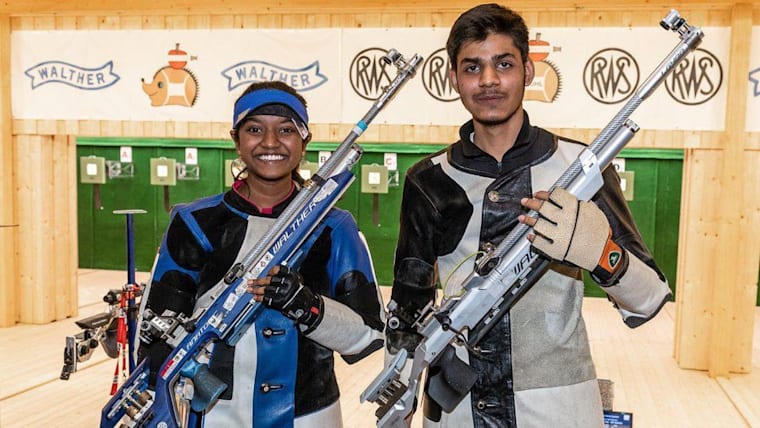 Divyansh Singh Panwar, 10 meter air rifle
Deepak Kumar, 10 meter air rifle
Saurabh Chaudhary, 10 meter air pistol
Abhishek Verma, 10 meter air pistol
Anjum MOudgil, 10 meter air rifle
Apurvi Chandela, 10 meter air rifle
Manu Bhaker, 10 meter air pistol
Yashaswini Deawai, 10 meter air pistol
Rahi Sarnobat, 25 meter pistol
Chinki Yadav, 25 meter pistol
Sanjeev Rajpoot, 50 meter rifle three positions
Aishwary Pratap Singh Tomar, 50 meter rifle three positions
Tejaswini Sawant, 50 meter rifle three position
Angad Singh Bajwa, skeet
Miaraj Ahmad Khan, skeet
Divyansh Singh Panwar and Elavenil Valarivan are highest-ranked shooters in the world in 10 meter Air Rifle category. India can hope for success in shooting just like 2012 London Games.
Sailing
Vishnu Saravanan, Laser Standard
Nethra Kumanan, Laser Radial
KC Ganapathy and Varun Thakkar, 49er
This is the first time when India has more than two sailor in a single Olympic.
Table Tennis
Four Indian Singles Table Tennis players have qualified for the Tokyo Games 2021.
Sharath Kamal
Sathiyan Gnanasekaran
Sutirtha Mukherjee
Manika Batra
Manika Batra and Sharath Kamal will also pair with each other in the mixed-doubles category. Batra is the top ranked Table Tennis Player. She qualified by virtue of ranking along with Sharath Kamal. Whereas, Sathiyan and Mukherjee booked their spots at the Asian Qualifiers.
Wrestling
Wrestling is the sport that Indians hopes to bring more medals to the country. Four Indian wrestlers have already qualified for the Olympics. However, the association will take the last call.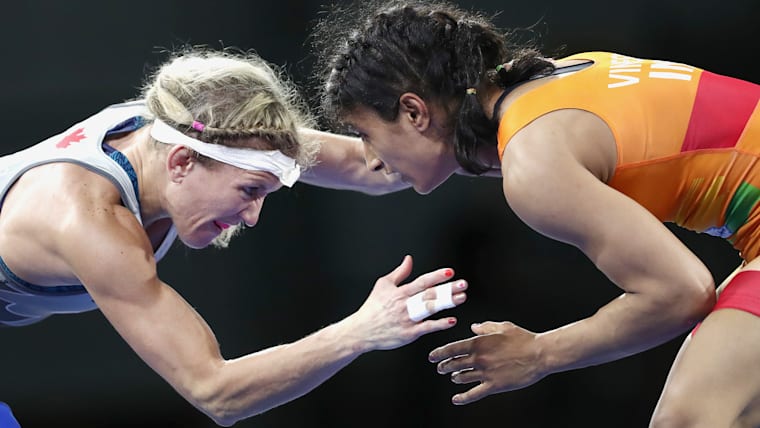 Deepak Punia, Men's Freestyle 86 kg
Ravi Kumar Dahiya, Men's Freestyle 57 kg
Bajrang Punia, Men's Freestyle 65 kg
Vinesh Phogat, Women's Freestyle 53 kg
Seema Bisla, Women's Freestyle, 50kg
Anshu Malik, Women's Freestyle 57kg
Sumit Malik, Men's Freestyle 125 kg
Sonam Malik, Women's Freestyle 62kg
Bajrang will be confident post his Gold Medal at Gold Cast, in 2018. Vinesh and Deepak also can be contender for medals in their respective categories.
Equestrian
One of the unusual games at the Olympics. Only one Indian Athlete got Olympic berth in the Equestrian.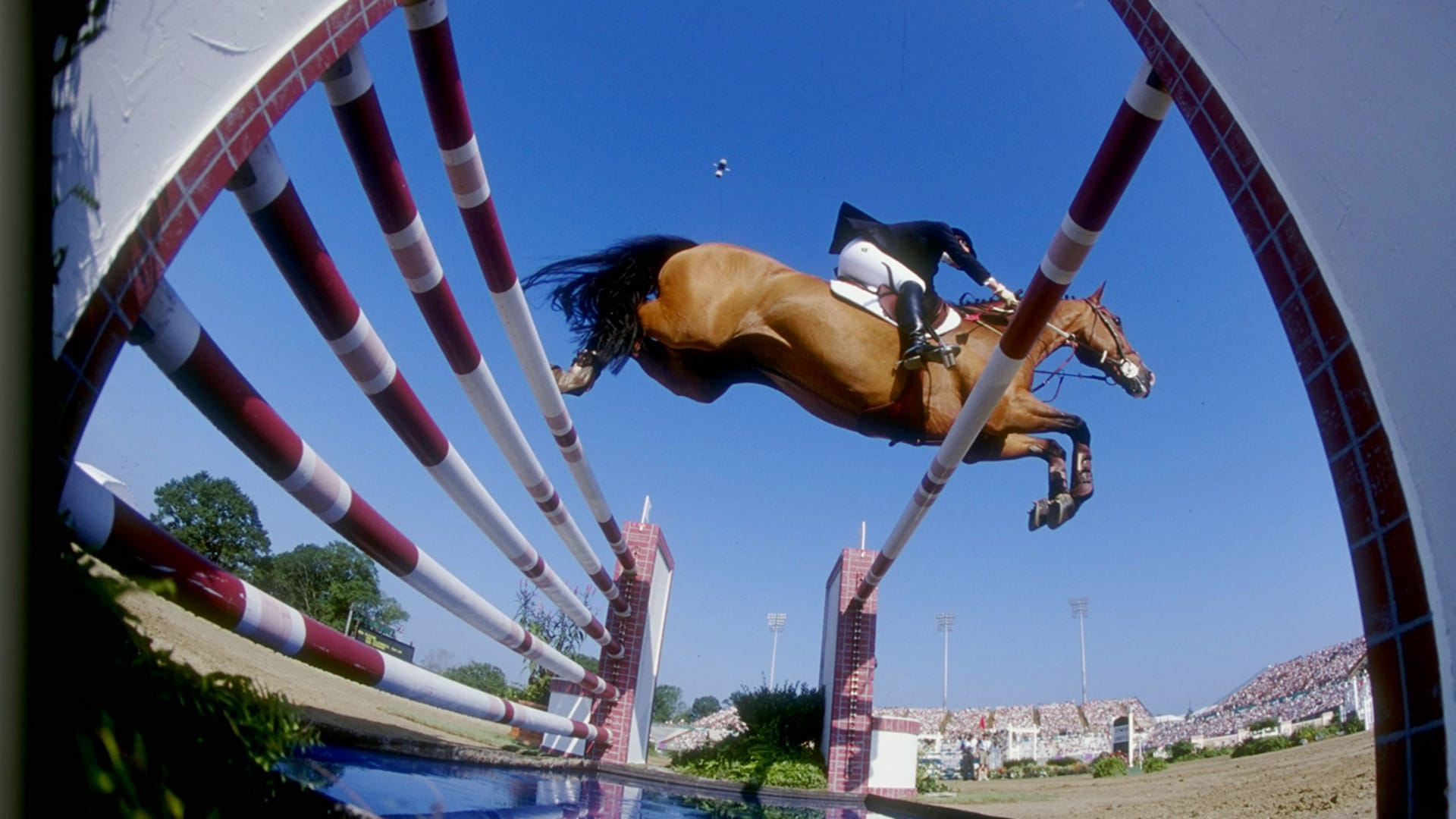 Fouaad Mirza
He was first Indian since 1982 to win a medal at an individual event in the sport at the Asian Games. Fouaad Mirza is also the first Indian equestrian to qualify for the Games in 20 years. Moreover he was also the first Indian athlete to qualify for the 2020 Olympics.